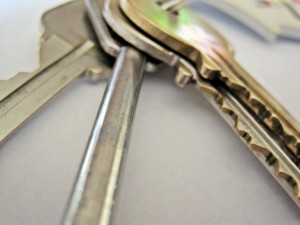 Written by South Carolina Foreclosure Defense Attorney Kristina Pierce
Now that we have discussed how to apply for SC Help, let's discuss the practical application and some of the pitfalls.
SC Help sounds great in theory, but practically I have seen two hiccups in the approval process. First, let's discuss the application. If the hardship affidavit in your application does not specifically state your hardship as one of the specific categories described in my prior post: (1) unemployment, (2) under-employment, or (3) self-employed people who have experienced a decrease in income, then your application will likely be denied without further investigation.
Why? Because SC Help does not have the time, or the resources to contact each homeowner and talk them through the application process. In order to qualify for assistance, you must focus and be clear about communicating the simple facts regarding your underlying hardship.
The second problem arises when looking at the homeowner applicant's financial status. It is confusing, to say the least, to decipher the economic requirements for a homeowner to "qualify" for assistance from SC Help. This is where it gets interesting (read illogical). For example, I have a client who applied to SC Help and was denied on the basis that her income was too low to support her mortgage payment. After receiving the denial letter, my client was informed that she could re-apply and possibly qualify for assistance if she could increase her income. So my client followed their instructions (which, naturally, she was punished for) and got a roommate who paid her $500 a month, which, you guessed it, only increased her income by $500 per month. After appealing the denial and re-applying with her additional rental income, my client was again turned down for assistance from SC Help because now her income was too high.
In my opinion this client is a perfect candidate for SC Help. She has been divorced and because she is self-employed in this economy, she has experienced a significant decrease in her income. All of these factors were thoroughly explained in her application, but she was denied because of her monthly income. Even without a loan modification, my client only needed enough help to catch up the back-owed amount on her mortgage, so she could resume making her monthly payment which she was now able to afford.
After her second denial, I personally called SC Help to ask about the income qualifications to see if I could help my client. Guess what SC Help told me: there is no specific requirement regarding a homeowner's maximum or minimum income to qualify for assistance. WHAT?! I was told by a SC Help employee that the only "requirements" of the program are: (1) the homeowner must present a qualifying hardship that is covered by the program, and (2) the homeowner must be able to show financial documentation in support of their hardship on their application. Therefore, I advised my client, yet again, to appeal her second denial and re-apply for SC Help as many times as they will let her. Maybe one day she would be approved for assistance. Isn't that is why the money was allocated to the SC Help in the first place?
It is sad that funds have been available for SC Help to distribute to homeowners in need for over 3 years and those funds are not being given to those who need them the most. I am not sure where the problems are exactly, but SC Help should reexamine their program and start helping the families in SC who really need it.
If you are behind on your mortgage payments or have experienced any of the hardships outlined by the SC Help program, you should apply for the assistance. I cannot tell you what the outcome will be, but it will be worth the effort if you are approved for up to $36,000 in assistance with your mortgage payments. And if you receive a denial because you do not make enough money to support your mortgage payment, try to increase your monthly income by, I don't know… $250 (insert sarcasm here).
To apply visit the website at www.scmortgagehelp.com, or call S.C. Legal Services at 1-888-257-1988 or 1-855-HELP 4 SC.